Your ultimate Remote Viewing and Associate Remote Viewing software
Utilize your subconscious mind's natural capacity to successfully forecast outcomes of future events, such as:
sporting events and contests ("Which team will win the game?")

financial markets (crypto, Forex, stocks)

yes-or-no questions (binary decisions)
ARV Studio version 3.2
(standalone Windows OS executable program)
New
FREE version:
ARV Studio Lite
/scroll for link below/
Unlock the Power of Your Subconscious Mind
Experience the incredible ability of your subconscious mind to accurately predict future events. ARV Studio is a cutting-edge software program that guides you through the standardized Associative Remote Viewing (ARV) procedure, saving you time and enhancing your remote viewing abilities.
From predicting sporting events to financial markets, our software empowers you to make accurate predictions. Practice blind remote viewing with our built-in RV practice picture targets and unlock your hidden potential.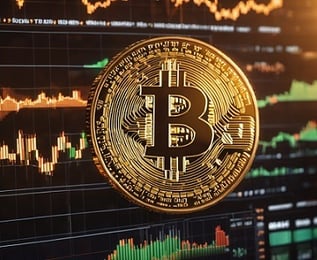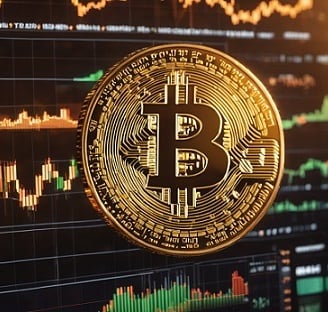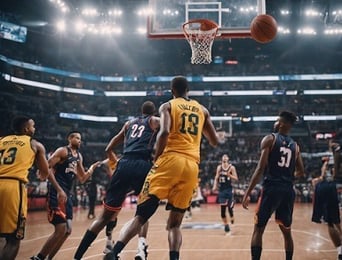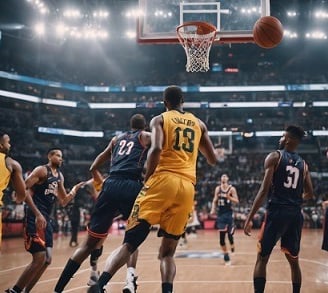 ARV Studio is used for Associative Remote Viewing projects by hundreds of Remote Viewers worldwide, including those from the United States, Canada, Italy, the United Kingdom, Japan, South Korea, Australia, the Netherlands, Portugal, Greece, Germany, the Czech Republic, Norway, New Zealand, Kenya, Austria, Switzerland, Ireland, Spain, Romania, Taiwan, Hungary, Singapore, Poland, Iceland and Belgium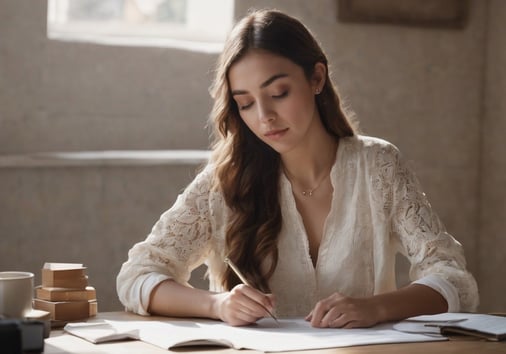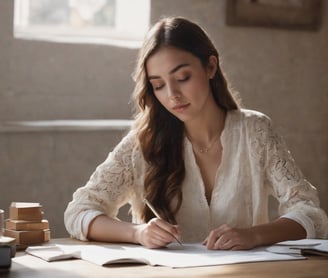 Associative Remote Viewing
Use your Remote Viewing skills (or your other intuitive abilities) to predict future outcomes for any events of your choice (pick events with two possible outcomes, also known as binary events, such as 'Team A wins or Team B wins'; 'Buy stock or Sell stock'; 'Buy Bitcoin or Sell Bitcoin'). The method used is called Associative Remote Viewing and it is automated with ARV Studio. Click here to watch a quick how-to video.
Are you unfamiliar with Associative Remote Viewing and Remote Viewing? If so, we invite you to explore the following pages, which will provide you with detailed information on what ARV is and how it can be utilized to predict future events.
Learn ARV and get more information
In addition, here is a detailed YouTube video that explains what ARV is, how we use it, and how to perform steps in the ARV procedure to predict future outcomes...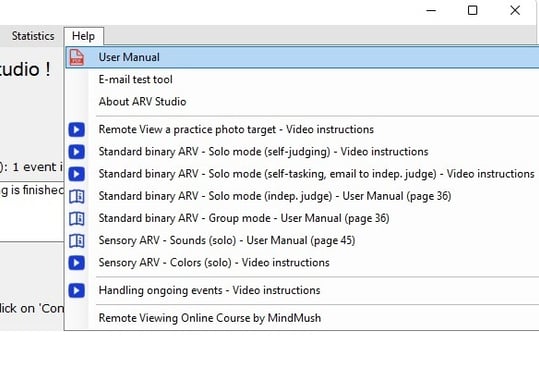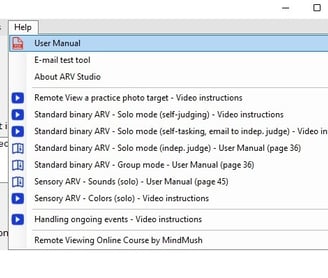 ARV Studio's capabilities
ARV Studio makes it simple to create an ARV task to forecast a future outcome. Your only job is to 'remote view' your Feedback photo target and self-judge (or use an independent judge), and the software will do the rest. This includes the following features: random generation of the task's coordinate number, random and dissimilar photo target selection, random associations of two possible outcomes with two photo targets, and feedback delivery based on the outcome - all of which are using the powerful features described below.
ARV Studio software reduces ARV (Associative Remote Viewing) misses up to 10%, makes ARV sessions easier to analyze by 40% and reduces poor target pairing by 90%. Reducing ARV misses also implies reducing money loss (up to 10% for fixed wager amounts) while wagering on ARV predictions. -- Read more on this page.
Make money and steady income right now using ARV Studio and Associative Remote Viewing. Here are two project examples which made significant profits / Return on Investment (ROI) in the Forex market: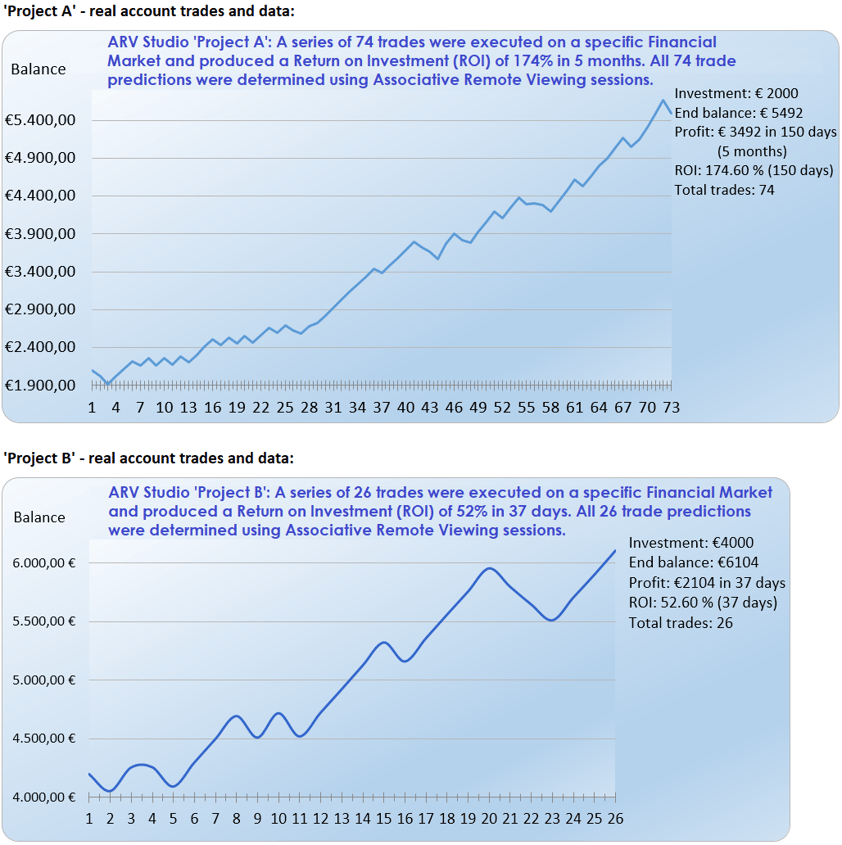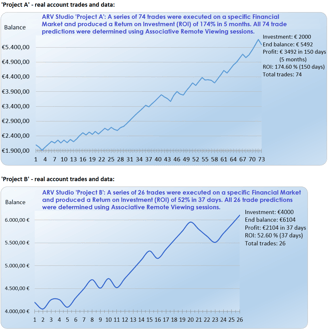 LITE version (free)
Click 'Download' and wait for a few seconds...
(file size 6 MB - runs on MS Windows PC)
Please be assured that the file is
completely safe even if your 'Antivirus'
software issues a warning.
Purchase Full version (v3.2)
Buy now with Paypal/Card/Crypto:
Price is $90 ( ̶$̶1̶1̶4̶ 20% off)
After purchasing you will get the full version download link in the next 1 to 6 hours


PREMIUM1300:
Includes 1300 thoughtfully selected quality photo targets ready for your RV/ARV trials. PREMIUM1300 is an exclusive and unique photo target collection designed for the purpose of ARV. 358 thousands of different target pairs combinations. User can add new photo files to collection. This is available in full version only.
ARVOPTIMAL:
Built-in powerful ARV target pairing algorithm which ensures blind and random selection of RV/ARV photo targets. The algorithm ensures dissimilarity of the selected photo targets, meaning that they are as different from each other as possible, thus creating the most optimal conditions for your best RV/ARV performance. This is available in full version only.
ARVGUARD:
Built-in safeguard algorithm which ensures non-repetition of selected photo targets in the next 300 RV sessions and next 150 ARV trials. This is available in full version only.




ARV Studio software allows you to run several ARV/RV modes/protocols:
Get better at your Remote Viewing skills
Practicing the skill of remote viewing can be extremely beneficial in predicting future events and ultimately improving one's life and success. Remote viewing is the ability to gather information about a distant or unseen target using extrasensory perception. By honing this skill, individuals can tap into their intuitive abilities, enabling them to access information that may not be readily available through traditional means. This heightened perception can provide valuable insights into potential future outcomes, allowing individuals to make more informed decisions and take proactive steps towards achieving their goals. Whether it is anticipating market trends, foreseeing opportunities, or gaining a deeper understanding of personal relationships, remote viewing empowers individuals to navigate through life with increased clarity and foresight. Through diligent practice and dedication, the skill of remote viewing can be a powerful tool for unlocking untapped potential and maximizing personal success.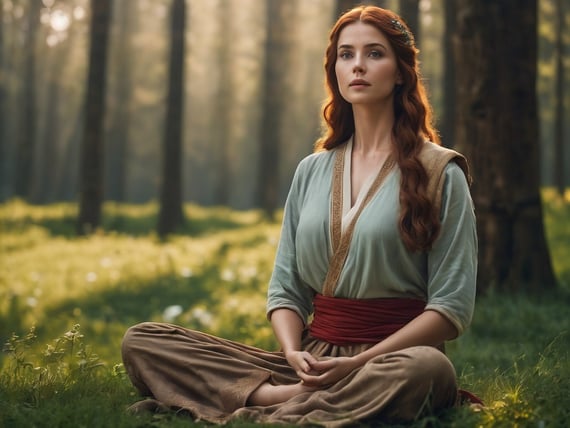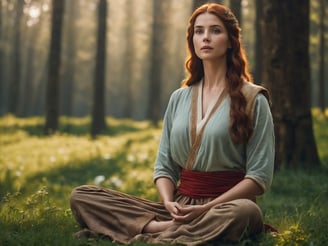 Freyja
-
the whisper of ARV Studio
Freyja (Old Norse: "the Lady") is a goddess from Norse mythology associated with love, beauty, fertility, sex, war, gold, and seiðr (magic for seeing and influencing the future). Freyja is the owner of the necklace Brísingamen, rides a chariot pulled by two cats, is accompanied by the boar Hildisvíni, and possesses a cloak of falcon feathers. In Old Norse, seiðr (sometimes anglicized as seidhr, seidh, seith) was a type of magic which was practised in Norse society during the Late Scandinavian Iron Age. The practice of seiðr is believed to be a form of magic which is related to both the telling and the shaping of the future.